To give a better path to welcome the Shanghai Cooperation Organization, Qingdao of Shandong Province intended to renovate the main road along the coast (Marina Avenue). Freetech was honoured to delegate seven sets of Hot-In-Place Recycling Train to complete the renovation for 700,000 sq. m in 20 days, which had to be finished in 4-6 months by traditional milling-and-paving method.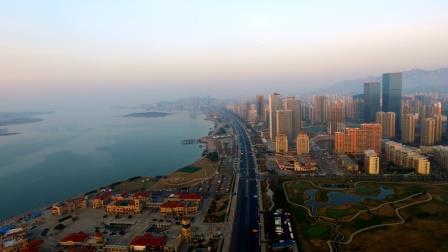 Marina Avenue in Qingdao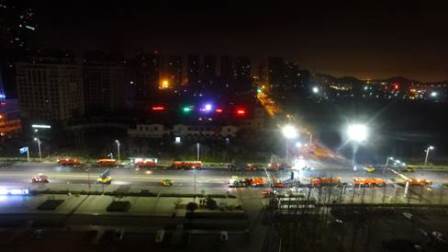 Two sets of Hot-In-Place Recycling Train working in the same road section
In order to minimize the traffic disturbance, Freetech applied seven sets of Recycling Train to work at night simultaneously, while other lanes were still running smoothly. There was not much noise and dust generated which did not induce any complaints from the residents nearby.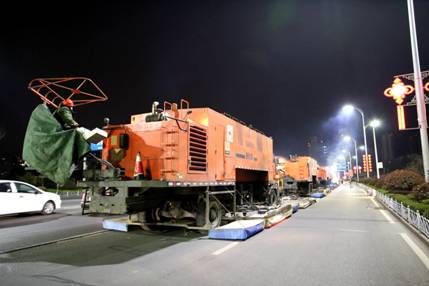 No traffic disturbance during the works
In additional to the efficiency, the Recycling Trains saved approximately 48,000 tons of new asphalt hot mixture because it reused 76,800 tons of reclaimed pavement materials, of which it can fill up 16 standard size swimming pools. It has been proven that engineering works is not necessarily conflicting with environmental protection.