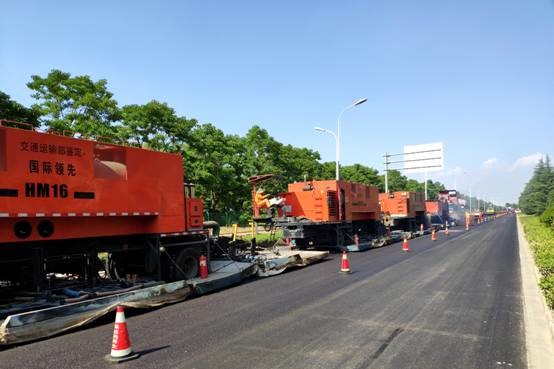 Hot-In-Place Recycling Train running continuously
Times Avenue in Xuzhou is the main road passing through the High-Tech Development Zone and the Central Business District. Having opened for traffic more than 10 years, the Avenue has come across heavy traffic which induced different kinds of road distress like gator cracks, ravelling, longitudinal and transverse cracks. "Road Doctor" has formulated solutions to specific distresses: pre-treated the base course, and then applied Hot-In-Place Surface Recycling Technology for pavement surface recovery.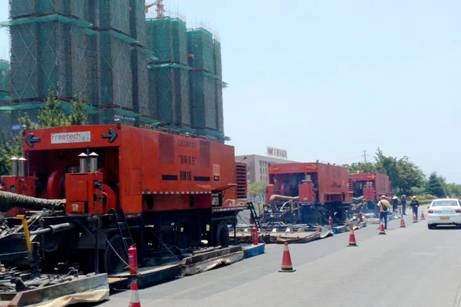 Efficient road repair can open for traffic in two hours
The dragon-like orange Hot-In-Place Recycling Train consists of different modules. The modular equipment entered the site and was ready for works within 30 minutes. Upon completing the repair, the modules left the site like normal trucks. The entrance, operation, and exit of the Train occupied only one lane, which minimize the traffic disturbance.
During the process, the Train moves in 4-6 m/min, which is three times faster than traditional repair. And, most of the asphalt concrete on the pavement could be reused, which could save considerable costs of new materials. By means of the Hot-In-Place Recycling Technology, the life span of recovery is more than three time than that by the traditional method, which substantially enhanced the roadway serviceability.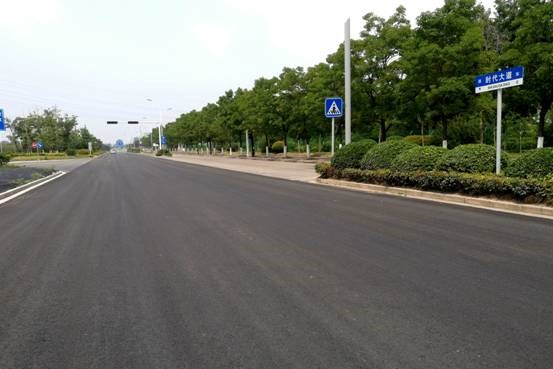 Good road conditions after reinstatement